4 tags
Get Growing London
In the UK we grow only just over half our food. In London we import 85% of it! We import 95% of our fruit. This is not sustainable. We could grow up to 30% of our food within London! How? Join TTB Food and Growing Group to vision, plan and pioneer how! And find out some of the excellent work that is already happening. See more here: http://bit.ly/UD3vXa
20 tags
The Urban Garden
It's rubbish out right? This weather is inhibiting so much growth which is frustrating; had 3 Cucumber seedlings shrivel and die when last year they were thriving by this point in the year. Still, lets not get all negative. We're cracking on irrespective and seeing what we can get out of our small plot. We currently have the following: Raspberries Strawberries Courgettes ...
8 tags
5 tags
6 tags
Student of the City: The Importance of Urban... →
study-the-city: My first urban garden was a 5x3 foot weed pit behind my rented duplex. With my landlady's permission, I dug out the weeds and threw the coffee grounds from my french press and some organic compost into the dirt. My mission was simple: salsa ingredients, hopefully enough for a few jars….
17 tags
Urban Agriculture adopted by 800m+ worldwide
In but a few years it's going to be essential for urban dwellers to grow their own food, either on their roof tops or in community gardens and farms around the city in which they live. Here is a rather straight forward (if not a little mundane) video from the American Society of Landscape Architects. Enjoy.
5 tags
Edible Flowers →
homegrownfoodchallenge: If you like the look of flowers in your garden, but don't want to sacrifice vegetable space, compromise with a few edible flowers. Like the post says, there are so many options out there. Fruit is the way forward, with so many flowers and then the promise of fruit every year, these are a fantastic choice if space is limited.
5 tags
20 tags
Connected Roots questionnaire
Hi y'all, If you have 2-3 mins would you mind filling out this questionnaire and then forwarding it on? We'd really appreciate it and it would give us some great insights which we're happy to share. There is even a prize for those who take the time to enter! Just 'wow' - we know. Here is the link to the Questionnaire: Connected Roots Survey Thanks!
19 tags
A job for young people that really pays
                               Connected Roots is a new enterprise that aims to get young people employed. We know you've all heard this before and we're sorry about the imitators: this is for real. We want to take you and train you with skills to become urban agriculturalists. Once trained, you'll be able to go out and gain commissions for your skills. We'll help every...
Growing at the top
Just been reading about Bright Farms and how they are bringing roof gardening to the masses. They are rolling out huge greenhouses on the roofs of supermarkets in the U.S. They reckon they can get 227 tonnes of produce on average from each scheme - delivering this to the store below to sell on to consumers, with no food miles at all. Encourage anyone who knows anyone working for the big...
14 tags
Some of the best Roof Gardens from around the...
Many Countries (and intelligent local governments…) are now making it mandatory that any new buildings with flat roofs have gardens on them. Such fantastic opportunities lies ahead with the proliferation of this concept. Hopefully here in the UK the same will happen and this will also be employed retrospectively for existing buildings once it begins to catch on. Here are some interesting...
6 tags
Industrial-Sized Rooftop Farm Planned for Berlin →
www-outerspacepi: It is hardly a logical spot for a farm, but three Berliners have earmarked a massive former factory roof for an unusual urban agriculture venture. The sustainable set-up will produce both vegetables and fish for local residents and could be a model for future city farms as the world's population comes to migrate to cities.
7 tags
Consumers desire a "green score"
stevespinello: —from the ideas department— A recent study suggests that consumers are increasingly conscientious of the products they purchase. Brands and companies associated with sustainable business practices are excelling in the current environment.  Based on their findings, the authors of the report predict three key developments: 1. In the future, consumers are likely to devote a...
3 tags
7 tags
In just six hours, the world's deserts receive...
If even a tiny fraction of this energy could be harnessed – an area of Saharan desert the size of Wales could, in theory, power the whole of Europe The Guardian wrote a brilliant informative article - read it here We need to get moving. How has this not been tapped yet? We know why - because of Oil, but that aside - it's clear that the earth provides everything we need (and...
6 tags
adamstanway: Upside down planters are something I've come across as part of my research as a way to grow plants in spaces that are available inside the home. You can use them to grow a variety of vegetables, herbs and fruits and I think at least the ones from BOSKKE (which are the first 2 pictured above) really are a fashionable way to farm. They can used inside and out with the added...
5 tags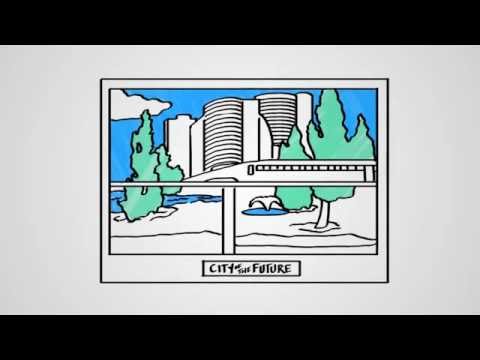 4 tags
4 tags
11 tags
5 tags
8 tags
9 tags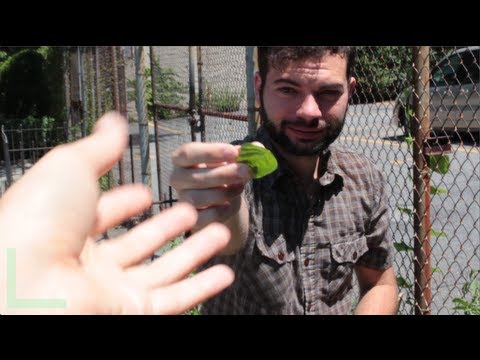 9 tags
6 tags
Panthy's Garden: It Just Keeps On Keepin' On →
panthysgarden: During a groggy pre-work inspection of Panthy's I accidentally photographed myself while trying to capture the nuances of my dumb salad tray. Once I figured out how to operate my iPhone properly I turned its lens on plants that I didn't intentionally plant but that I did intend to take…
13 tags
Design and invention can power us out of recession... →
Echoing the ideas we were advocating, James Dyson supports the view that developing educational inspiration can create a hub of brilliant minds that will act as a recession-busting mechanic to 'design' our way out of the current economic doldrums.
20 tags
Waste not, want not
It always seems strange that with such incessant rhetoric from our imperious leaders that they fail to implement such simple mechanics when attempting to drive forward such monumental changes to operations of politics and society. The Big Society ambitions that the coalition wants to drive to fruition are coherent and idealised but don't you feel that if they actually went out and physically did...
11 tags
9 tags
What an amazing project: South Queens Greenway
resn8tv: What an amazing project. If you're from the Manhattan area, you've probably heard of the Chelsea High Line, a man-made park that reuses the abandoned train tracks in the lower half of the city. Queens is proposing a similar idea, using old LIRR tracks for walking trails, native vegetation, and bike paths. What do you think? Find more information about the South Queens Greenway, visit...
7 tags
13 tags
The Future of Farming
Photo source: http://bit.ly/u6C7QZ Stumbled across this fantastic infographic set by Wired.com  These give concise insight into how, as the population of the world rockets, we can help by increasing the yield of certain food groups. Fascinating stuff told in a really coherent way.  Find the rest of the collection here
9 tags
Watch
Quite incredible things being achieve here by Dr Paul Benham in the Black mountains. The sheer intuition and effectiveness of his approach shows what is possible. Think if this concept was extrapolated to the wider farming processes in the UK, the efficiencies would be 3 or 4 times of current levels from the same landmass. Now, to build on this, how do you bring this to more urban areas; how do...
13 tags
Green businesses - are they a paradox?
Photo source: http://bit.ly/pVZ6Ye There are incredible businesses that are doing so much more than simply fighting. They are compounding their belief, they are setting things right, they are bastions of the right way things should be done and they are delivering personable, attentive services and products that remind people what great businesses can achieve. But how do these projects and...
20 tags
What is Connected Roots...?
Connected Roots has been set up to give people who grow for themselves the chance to reap more of the benefits.     We set up the project because we wanted to find out who our neighbours are, save money and do something positive for the environment and ourselves.   The concept of Connected Roots is one that pulls the best of the Dig for Victory campaign and throws in the Internet to let people...
4 tags
5 tags
11 tags
Best Urban Farming Projects
Photo: Monocle copyright A fascinating video full of ideas, plans and insight. Is it possible for us to extrapolate this concept wider, employing it rigorously in our social structures? Can we simply find the resources and skills set to manage this? And will the chavs just kick it to crap and set it on fire? All thoughts welcome…
10 tags
Could cities rely 100% on urban agriculture for... →
energy-revolution: By Tyler Falk | September 13, 2011, 6:38 PM PDT While urban agriculture has gained in popularity throughout U.S. cities, food imports from all around the world overwhelmingly feed our cities. But could that ever change? A recent study by Sharanbir Grewal of The Ohio State University…
8 tags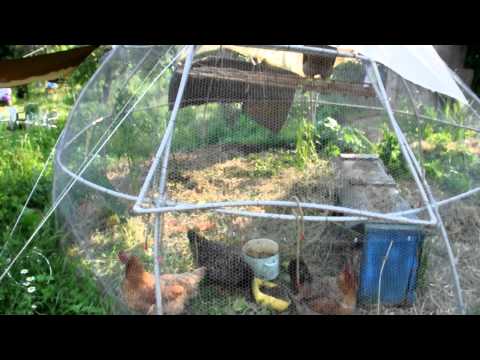 10 tags
Tips, hints and fears - bring on Winter
Nature, your offspring may have devoured all my French Beans had to offer, yes I fought a running battle with Squirrels to see who could obtain the most fruit (they won) and yes the soil and restraints I provided were weak, but I shall now take you head on and face you at your sternest; Winter. Winter growing. I want to see how far I get. It might be a bold move, it might also be irrational...
9 tags
Struggling this season
Photo: Dalston's Farm:shop In an attempt to live by what I preach, I have been attempting to grow as much produce in and around my quite small north London home as possible. Each attempt is a test and a lesson. I seem to fail much more than I triumph. But those victories are sweet: I haven't had to buy Cucumbers all summer and the Beetroots we an incredible, delicious success...
7 tags
Moving towards each person doing things for...
Been re-reading the article that the New Statesman published in late June regarding the developments in urban spaces of people to grow their own. This is happening more and more right? Well is it really…? A Which? survey found that 24% of the population are presently growing their own. That is high but that number is likely made up of energetic country folk and privileged suburban types...